Panelist at METAVERSE LEGALTECH TOMORROW
Date:
I was happy to participate as a panelist in the METAVERSE LEGALTECH TOMORROW webinar organised by the Global LegalTech Hub.
We had excellent and interesting discussions around the future of the Metaverse, covering social, legal, economic and technological aspects. I tried to provide my own views on how AI and data -and their impact on humans- could potentially evolve in this new social paradigm that is yet to be discovered!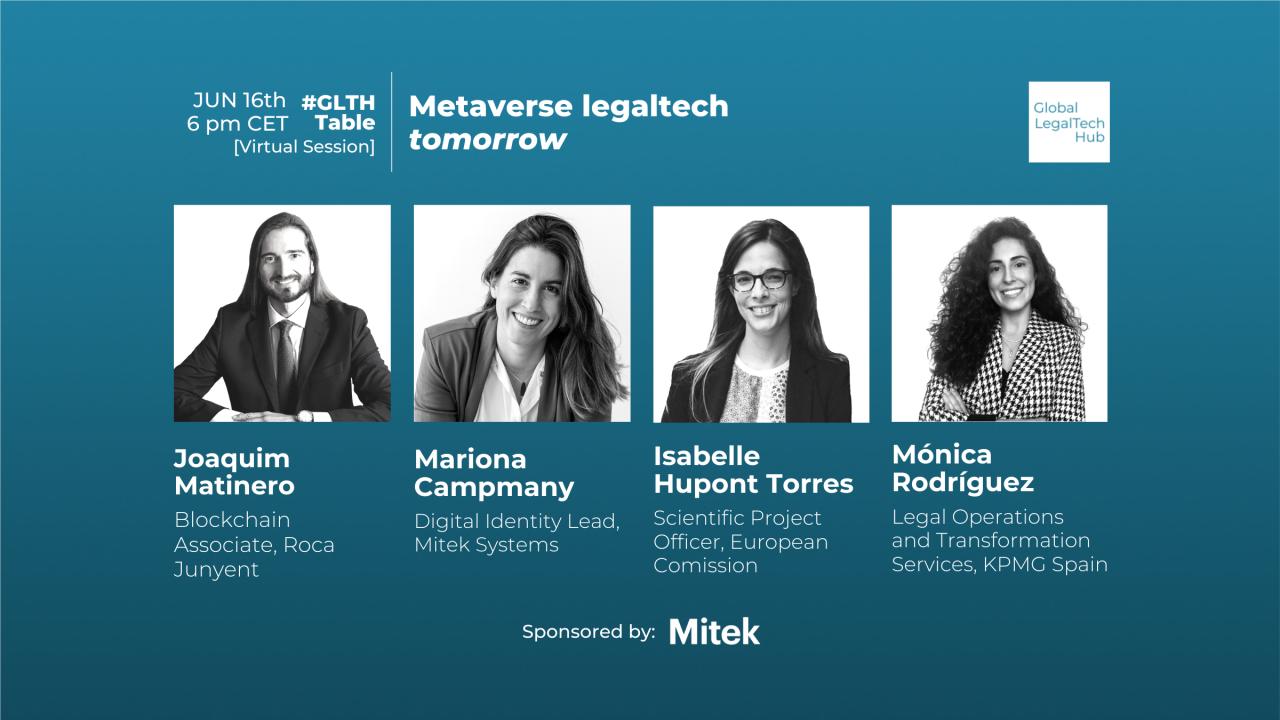 "