Keynote speech on Neural Networks at SIE 2022
Date:
It was my pleasure to talk about neural networks and trustworthy AI at SIE 2022, a reference annual innovation and entrepreneurship fair in Spain.
It was also a real honour to share the stage with my admired María Blasco. We talked about -both human and artificial- neural networks, in a beautiful tribute to the Aragonese neuroscientist Santiago Ramón y Cajal, winner of the Nobel Prize for Medicine in 1906 for his original investigations of the microscopic structure of the brain.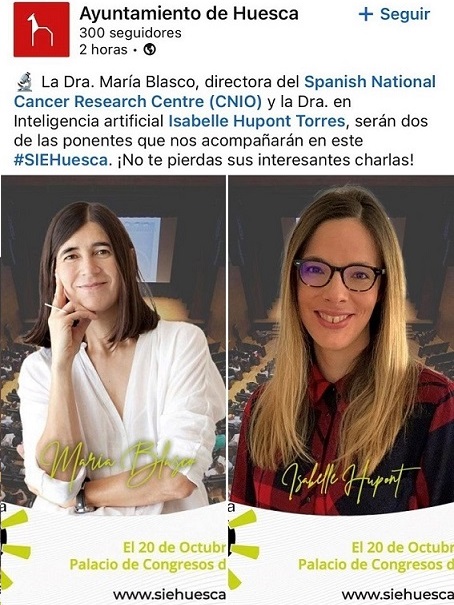 "